Toyota Corolla Repair Manual: Oxygen sensor monitor (front and rear o2s system)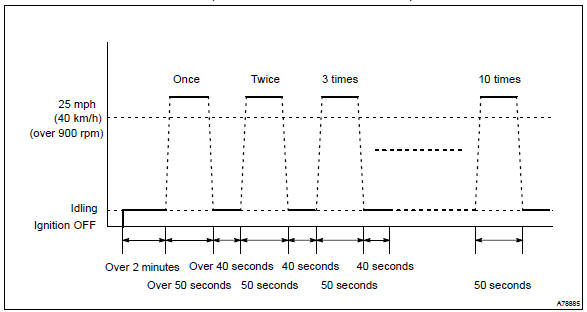 Preconditions
The monitor will not run unless:
drive pattern
connect the obd ii scan tool to the dlc3 to check monitor status and preconditions.
Start the engine and allow it to idle for 2 minutes or more.
Drive the vehicle at 25 mph (40 km/h) or more for at least 50 seconds.
Stop the vehicle and allow the engine to idle for 40 seconds or more.
Perform steps (3) and (4) ten times.
If the readiness status dose not switch to complete, make sure that the preconditions are met and the ignition switch is turned off and then repeat steps (1) through (5).