Toyota Corolla Owners Manual: Gauges and meters (drive monitor display)
The displayed content may differ depending on the type of meter.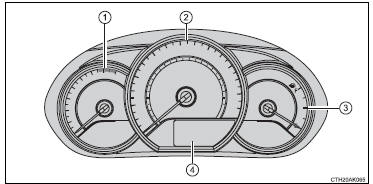 1 Tachometer
Displays the engine speed in revolutions per minute.
2 Speedometer
3 Fuel gauge
4 Drive monitor display
The drive monitor display presents the driver with a variety of drivingrelated data including the current outside air temperature.