Toyota Corolla Repair Manual: Hood
Adjustment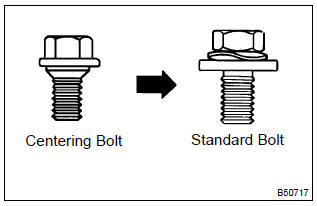 Hint
: since the centering bolt is used as a hood hinge and hood lock set bolt, the hood and hood lock can not be adjusted with it on.
Substitute a bolt with washer for the centering bolt.
1. Inspect hood sub–assy
Check that the clearance is within the standard value.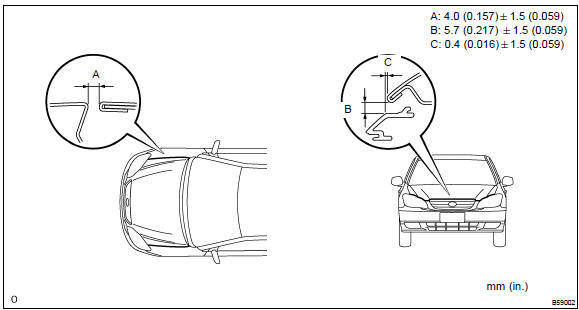 2. Adjust hood sub–assy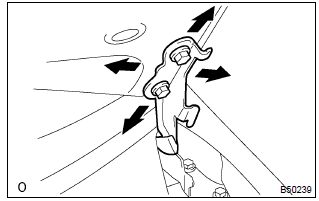 Adjust the hood by loosening the hood side hinge bolts.

Torque: 13 nvm (133 kgfvcm, 10 ftvlbf)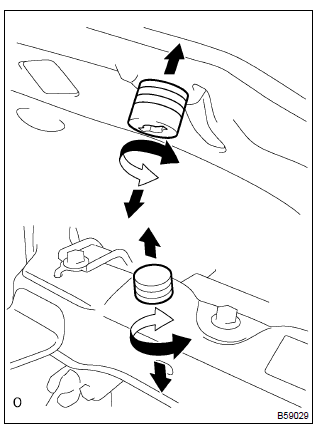 Adjust the hood by turning the cushions.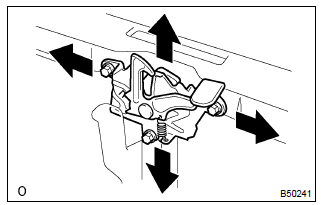 Adjust the lock by loosening the 3 bolts.

Torque: 7.0 N·m (82 kgf·cm, 71 in.·Lbf)