Toyota Corolla Repair Manual: Diagnostic trouble code chart
Hint
: as for the vehicle for mexico, refer to repair manual 2003 corolla (pub. No. Rm938u).
Parameters listed in the chart may not be exactly the same as your readings due to the type of instrument or other factors.
If a malfunction code is displayed during the dtc check in the check mode, check the circuit for the codes listed in the table below. For details of each code, refer to the '''' under the respective ''dtc no.'' In the dtc chart.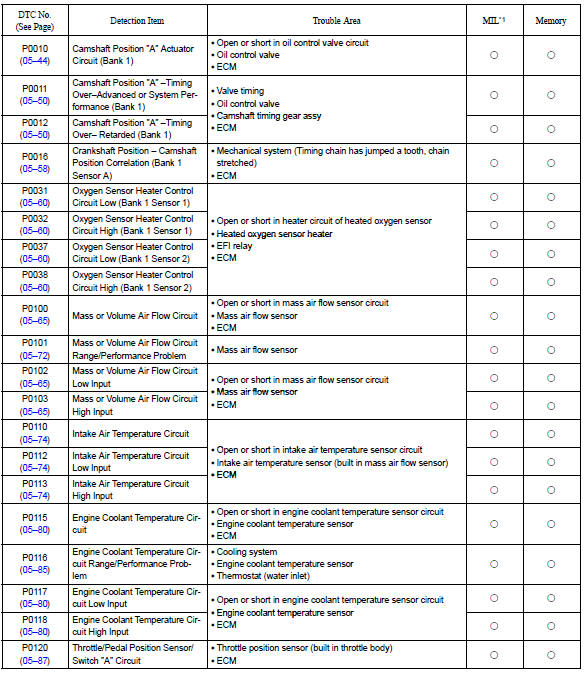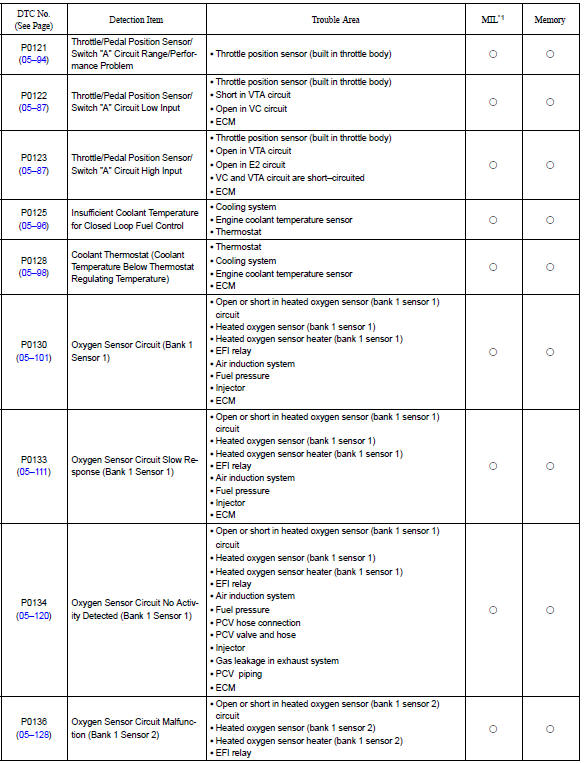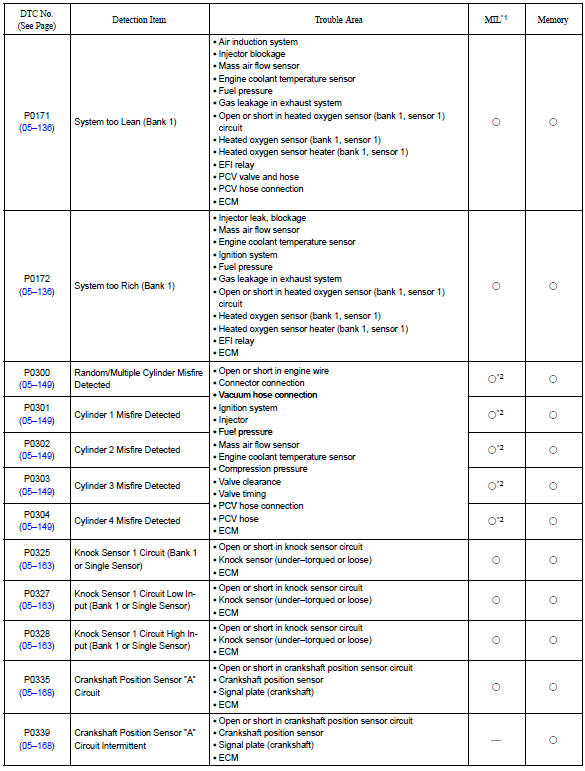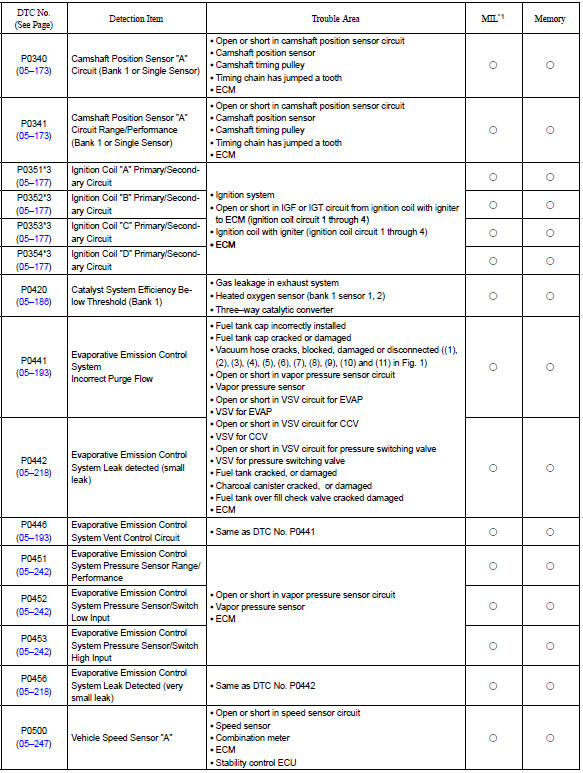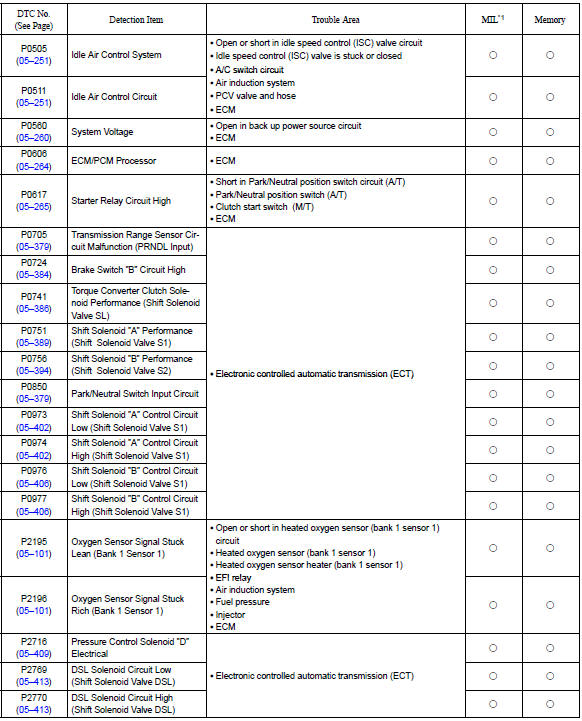 *1: " ○" ... Mil is illuminated, "—" ... Mil is not illuminated.
*2: Mil is illuminated or blinks *3: this dtc is indicate a malfunction related to primary circuit.