Toyota Corolla Repair Manual: Adjustment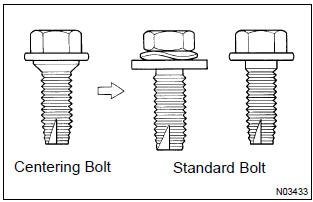 Hint
:
in the rh side, work in the same procedure as in the lh side.
Since the centering bolt is used as a door side hinge bolt, the door hinge cannot be adjusted with it on. Substitute the bolt with washer for the centering bolt.
1. Inspect front door panel sub–assy lh

Check that the clearance is within the standard value.
2. Adjust front door panel sub–assy lh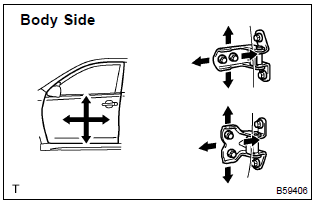 Using sst, adjust the door by loosening the body side hinge bolts.

Sst 09812–00010
torque: 26 nvm (265 kgfvcm, 19 ftvlbf)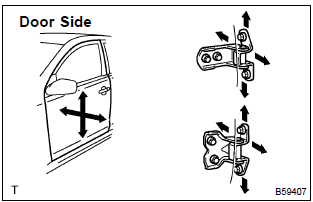 Adjust the door by loosening the door side hinge bolts.

Torque: 26 nvm (265 kgfvcm, 19 ftvlbf)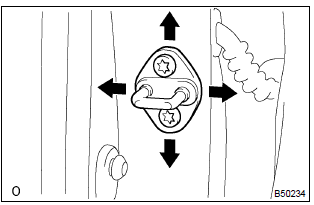 Adjust the striker position by slightly loosening the striker mounting screws, and hitting the striker with a plastic hammer.
tighten the striker mounting screws again.

Torque: 23 nvm (235 kgfvcm, 17 ftvlbf)