Toyota Corolla Repair Manual: Tire & wheel
Wheel and tire system
Inspection
1. Inspect tire
check the tires for wear and proper inflation pressure.

Cold tire inflation pressure: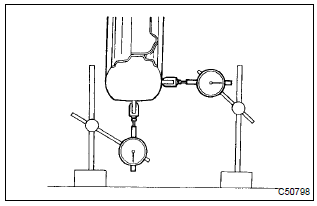 Using a dial indicator, check the tire runout.

Tire runout: 3.0 Mm (0.118 In.) Or less
2. Rotate tire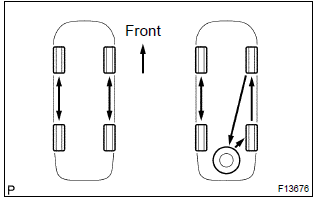 Hint
: see the illustration for where to rotate each tire when you include the spare tire in the rotation and when you do not.
3. Inspect wheel balance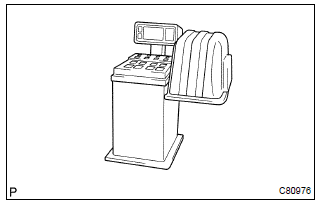 Check and adjust the off–the–car balance.
if necessary, check and adjust the on–the–car balance.

Imbalance after adjustment: 8.0 G (0.018 Lb) or less
4. Inspect bearing backlash
5. Inspect axle hub deviation