Toyota Corolla Repair Manual: Thermostat
Replacement
1. Remove engine under cover rh
2. Drain coolant
3. Remove fan and generator v belt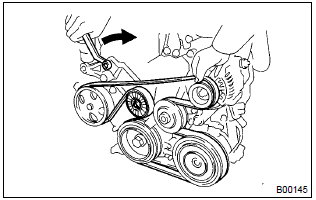 4. Remove generator assy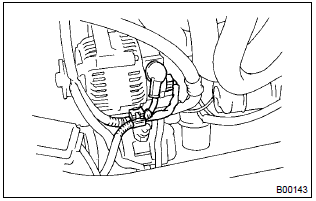 Disconnect the wire clamp from the wire clip on the rectifire end frame.
remove the rubber cap and nut, and disconnect the alternator wire.
disconnect the alternator connector.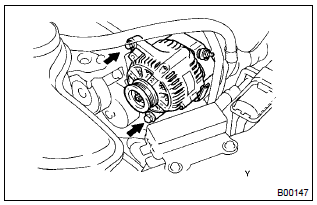 Remove the 2 bolts and alternator.
5. Remove water inlet
6. Remove thermostat
7. Install thermostat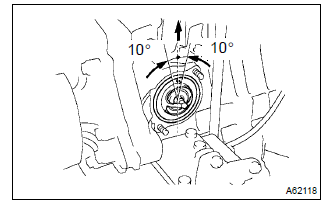 Install a new gasket to the thermostat.
install the thermostat with the jiggle valve upward as shown in the illustration.
8. Install water inlet
Torque: 11 nvm (113 Kgf·cm, 8 ft·lbf)
9. Install generator assy
Torque:
12mm head 25 nvm (250 Kgf·cm, 18 ft·lbf) 14mm head 54 nvm (550 Kgf·cm, 39 in.Vlbf)
10. Add coolant
11. Check engine coolant leak