Toyota Corolla Repair Manual: Fail–safe chart
If any of the following codes is recorded, the ecm enters the fail–safe mode.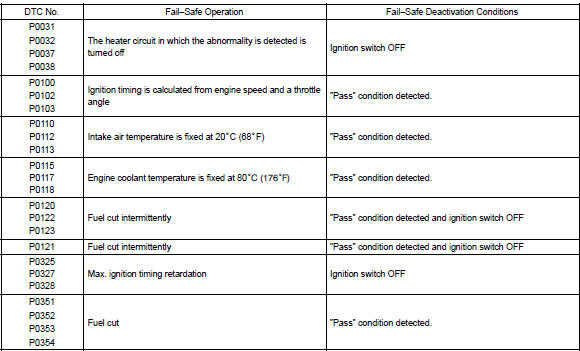 Check for intermittent problems
Hand–held tester only:
by putting the vehicle's ecm in the check mode, the 1 trip detection logic is possible instead of the 2 trip detection logic, and the sensitivity to detect faults is increased. This makes it easier to detect intermittent problems.
Clear the dtcs .
set the check mode .
perform a simulation test .
check the connector and terminal .
wiggle the harness and connector