Toyota Corolla Repair Manual: Cruise control system
On–vehicle inspection
1. Check play of accelerator auto drive cable assy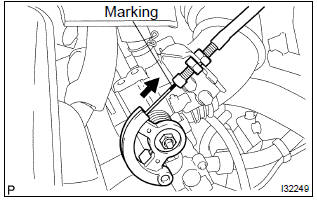 Push the wire into the cable so as not to move the throttle link and put a mark on the position shown in the illustration.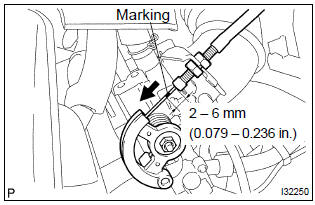 Pull the wire and check the moved distance of the mark.
2. Adjust play in accelerator auto drive cable assy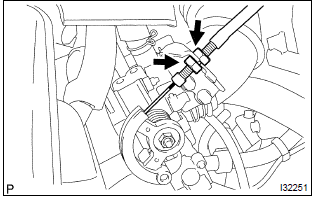 Changing the double nut position shown by the arrows, adjust the play to the standard value.

Standard: 2 – 6 mm (0.079 – 0.236 In.)
3. Adjust play in accelerator control cable assy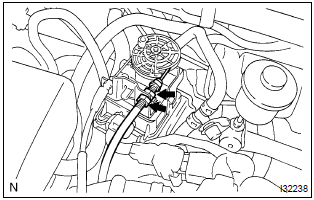 Remove the cruise control actuator cover and adjust the play in the accelerator control cable assy by changing the double nut position.